Description
Scale:1/48 scale
Product Type: Two-color molded (gray, clear) Injection plastic kit
Sculpted by ZOUKEI-MURA
Total Parts About 135

The Ta 152 H-1 finally comes to life in 1/48!!
To all the WWII German aircraft enthusiasts: thank you very much for waiting!!
Your dream of adding the 1/48 Ta 152 H-1 to your collection is about to come true! After a total, and accurate reproduction of the external shape and internal structure of the "real thing" in 1/32 scale, we went even further with our SWS 1/48 series!! This is a new series based on a totally new 1/48 concept design which manages to keep a well-balanced proportion using accurately-created parts! The time has come for you to experience the true essence of this reciprocating beast!
This product is intended for ages 15 and up.
This product has sharp edges in its design. Please be careful when handling this product.
Glue is required for assembly.
The photo shows a finished sample. This product is unpainted assembly kit.
The item pictured is a sample. Please understand the items included may change and the actual product may vary.
EXTRA PARTS: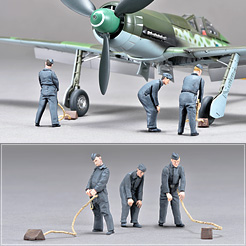 SWS48-02-F06
Ta 152 H-1 Ground Crew Set
Type: Resin kit
Included Items: Ground Crew Figure ×3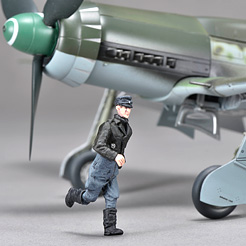 SWS48-02-F05
Ta 152 H-1 Emergency Takeoff Pilot
Type: Resin kit
Included Items: Pilot Figure ×1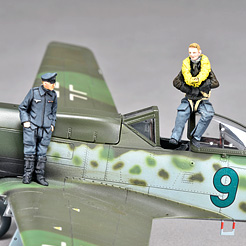 SWS48-02-F04
Ta 152 H-1 Ace Pilots Set
Type: Resin kit
Included Items: Pilot Figure ×2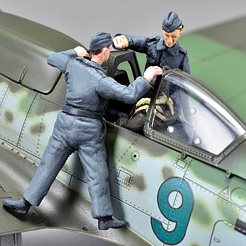 SWS48-02-F03
Ta 152 H-1Flight Assistant Set
Type: Resin kit
Included Items: Pilot Figure x 1, Mechanic x 2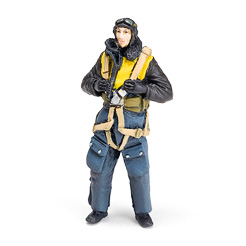 SWS48-02-F02
Standing Pilot Figure
Type: Resin kit
Included Items: Pilot Figure ×1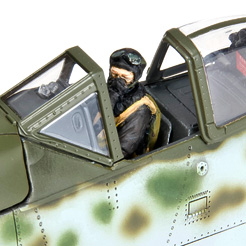 SWS48-02-F01
Forward Facing Pilot Figure
Type: Resin kit
Included Items: Pilot Figure ×1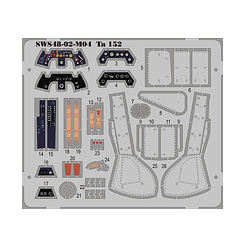 SWS48-02-M04
Photo-Etched Set
Type: Photo-Etched Parts
Included Items: Instrument Panel, Seat Belts, etc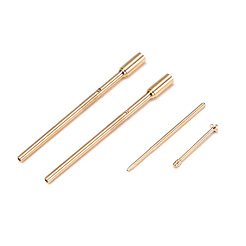 SWS48-02-M03
Turned Metal Machine Gun and Pitot Tube Set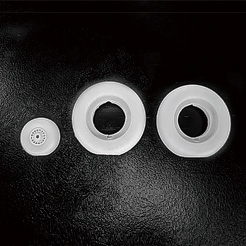 SWS48-02-M02
Weighted Tires
Type: Resin kit
Included Items: Main Wheel ×2
Tail Wheel ×1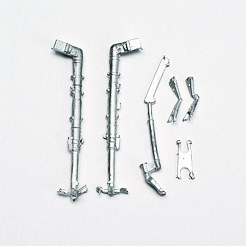 SWS48-02-M01
Metal Struts
Type: Metal Parts
Included Items: Nose Landing Gear ×1
Tail Landing Gear ×2