Description

Item Number:
Product Details
Highly detailed static plastic model
Buildable as standard 251/7 or with 2,8cm Panzerbüchse
Single track links
Four paint schemes & decal options
Photo-Etch-Parts for fine extra detail included
Detailed representation of interior
Detachable bridging elements
In cooperation with a well-known manufacturer, we present the best model of this vehicle in a new edition.
This vehicle was specially designed to meet the needs of the pioneering troops of the German Wehrmacht. For example, a bench was removed to have more storage space for the pioneers' equipment and a temporary bridge was carried along.
Decal & Marking Options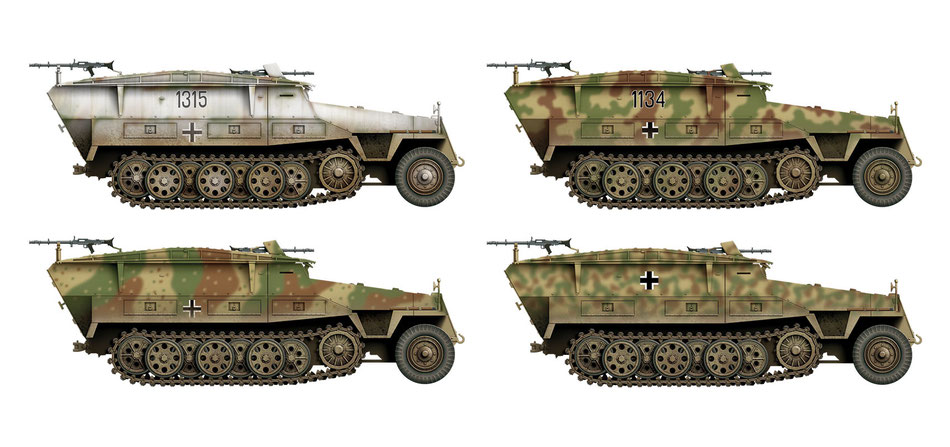 19. Panzerdivision, Eastern Front, February 1945
Unkown Unit, Ardennes, December 1944
21. Panzerdivision, Normandy, July 1944
246. Volksgrenadier-Division, Battle of Aachen, October 1944